How long do I need to see Sicily?
Updated: Mar 16, 2020
Short answer?
A lifetime and then some.
But that's obviously not helpful. And kind of depressing if you've only got one shot at your trip to Sicily. So, here's our list of things to think about when it comes to planning the length of your Sicilian vacation.
1. Sicily is a BIG island.
A lot of people hear Sicily is an island and automatically think it must be small. But Sicily spans nearly 10,000 square miles and takes about 3.5 hours to cross from one side to the other by car.
One of the most common mistakes we see when talking to people who are planning their trip to Sicily is that they choose either Palermo or Catania as their home base, thinking they'll make day trips to the other side of the island. We highly advise against this (unless your idea of a good vacation is spending hours in the car each day).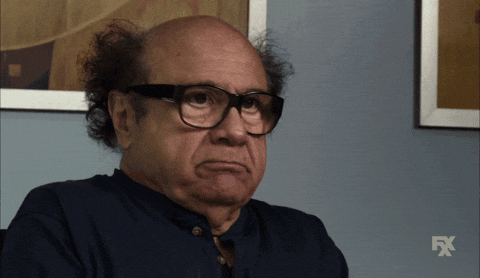 2. Sicily is more than just the main island.
Sicily's main island is the largest in the Mediterranean, but most people are surprised to learn that there are a number of teeny, tiny islands that make up the whole region of Sicily.
On the norther coast, you'll find Ustica and the beautiful Aeolian Islands (Lipari, Salina, Panarea, Filicudi, Alicudi, Vulcano, and Stromboli).
Ustica is easily reached by ferry from Palermo and famous for its world-class scuba diving.
The Aeolian Island chain boasts two volcanoes, crystal clear water, delicious capers and malvasia wine, and is typically reached by hydrofoil departing from the port town of Milazzo on the northeast coast of Sicily.
Off Sicily's western coast, you'll find the small Egadi Island chain (Marettimo and Favignana), both sleepy fishing villages and most easily reached by hydrofoil from Trapani.
And finally, on the southern coast, as close to Africa as Italy), you'll find Pantelleria, Linosa, and Lampedusa.
Panelleria is accessible by air and ferry and is most well-known for its capers and passito and moscato wines made from the indigenous Zibibbo grape.
Linosa boasts a population of less than 500, so if people aren't your thing, you may have just found your own personal paradise.
And Lampedusa has some of the most beautiful beaches you'll ever see. It has also become one of the primary European ports of entry for migrants fleeing the humanitarian crises in North Africa and the Middle East.
Phew! Get what we mean when we say it could take a lifetime to see all that Sicily has to offer?
3. Sicily has it all.
This island has waaaaaaaaaaaayyyyyyy more than just beaches. Mountains, volcanoes, yes, beaches, history, gorgeous ceramics, THE best Italian food, and so much more.
We're obviously a bit biased, but we truly believe that Sicily is a travel destination that has it all. Before you start planning your trip, it's important to prioritize what's most important to you.
Our time recommendations
We know everyone's time available for international travel varies widely, so rather than telling you what the best amount of time is, we're going to back into however much time you might find yourself with.
3 days or less
This is the perfect amount of time to set up shot in a mid- to large-sized town or city, and explore it and one or two surrounding towns.
Example: Home base in Catania, one day trip to Ortigia or Taormina/Mount Etna.
3 to 7 days
With this amount of time, you can begin to explore a fair amount of either the western or the eastern side of Sicily (but we don't recommend trying to do the whole island). Both eastern and western Sicily have a wealth of gorgeous, interesting cities and towns to visit.
Example: Start with a good visit to Palermo, then head to the salt flats in Marsala (plus a little detour to the historic Florio winery), visit Agrigento and the Valley of the Temples.
7 to 14 days
This is a reasonable time frame to start thinking about an east to west (or vice versa) trip across Sicily, plus a jaunt to one of the many surrounding islands as well. Depending on where your trip time falls on this spectrum, you could even end up enjoying a fairly relaxed pace for your fabulous Sicilian vacation.
Example: Start in Palermo then spend several days in the Aeolian Islands before returning to the main island. Next up, visit Taormina, then make your way to Ragusa for a couple of days. For your grand finale, head to Ortigia, then Catania.
Over 14 days
You can pretty much do whatever you want! Odds are with two weeks or more, you won't be rushed and can get to all your Sicily do or die locations.
And there you have it.
Everyone's travel style is different, so your travel mileage with our recommendations may vary (pun intended). We tend to like a more relaxed pace in our travels, so if that's your style, too, you're in the right place.
Next up, we'll talk about choosing a home base in Sicilly, and why you may or may not want to consider Palermo or Catania.